Each hotel, regardless of its size, seeks an advantageous exploitation of its assets. At the same time as printing a character that positively differentiates it from its competition.
We design textile products for demanding treatment, both in use and in washing so that you can trust the profitability of our hotel textiles.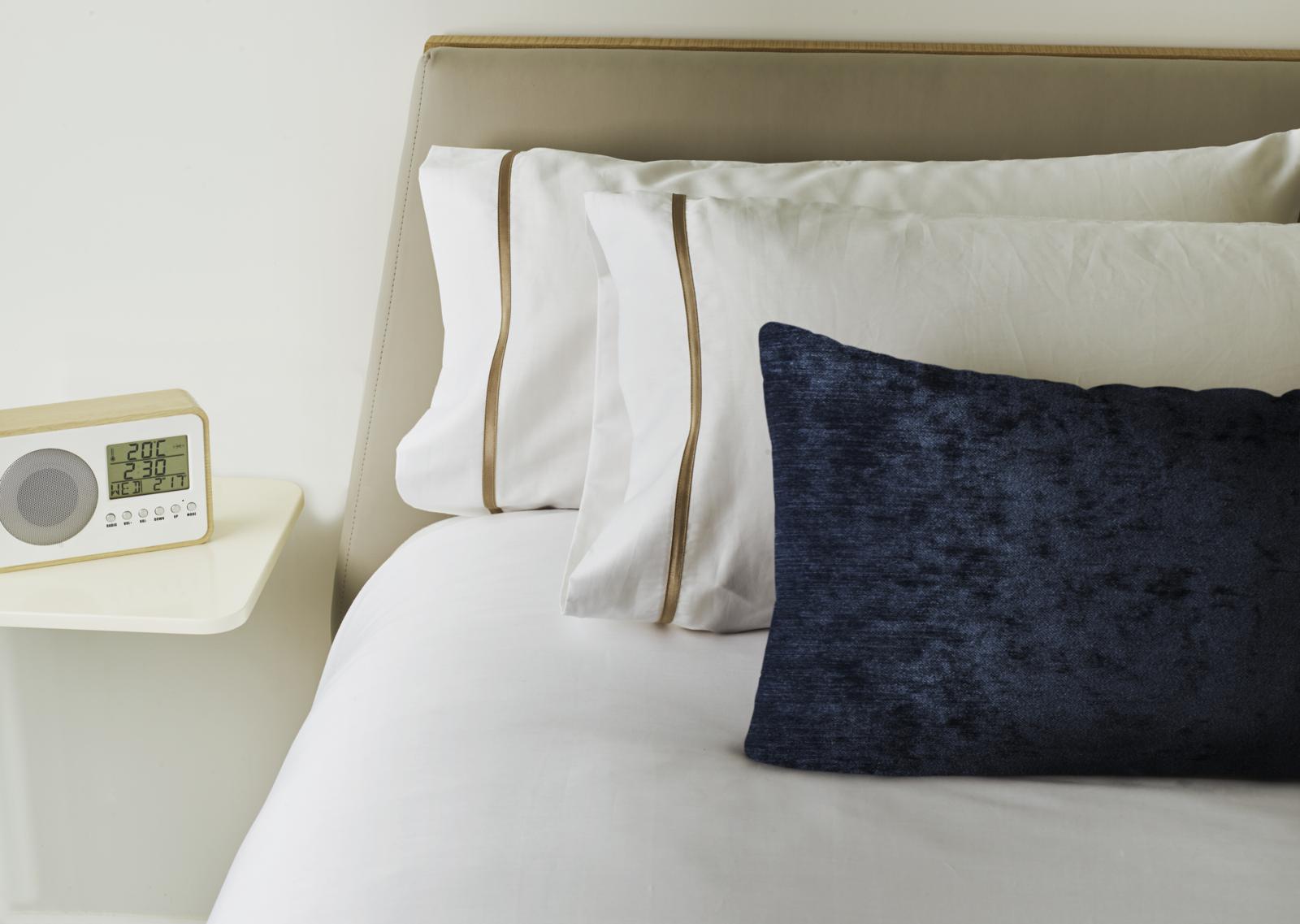 In bed
It is in bed where the client spends more hours during his stay. Offering you a comfortable rest is undoubtedly a winning bet to earn your loyalty and improve the well-being of your stay.
In the lingerie line you can find fabrics from 145, 200, 250, 300 and up to 450 threads, in cotton and polyester-cotton compositions. With all of them we can manufacture your lingerie to measure and among our permanent stock ranges you will also find the most competitive prices with an agile service.
We help you choose the quality that best suits your establishment, according to the level of quality you want to offer and within your assigned budget.
In the bathroom
Let the customer be surprised when using a towel and bathrobe the softness is far superior to what he is used to.
We do not have to stop at the softness that we appreciate at the time of purchase, we will help you to know how to wash a towel so that that softness is maintained over time, but we also do our part, we select cotton qualities that increase that comfort.
Towels of different weights and sizes, white or colored. Carpets designed for extra comfort and durability. Bathrobes that will provide a plus of resistance without meaning an extra expense.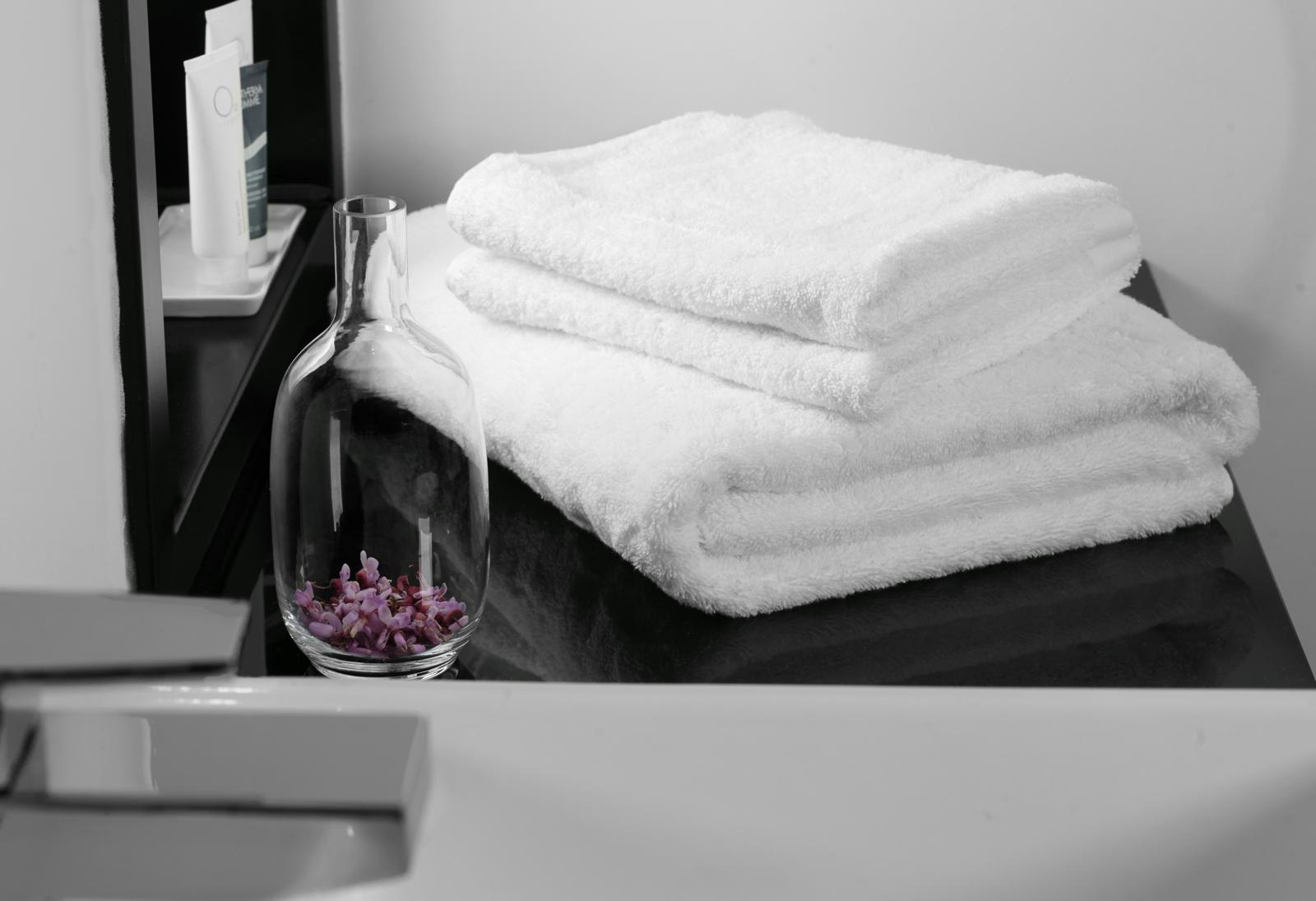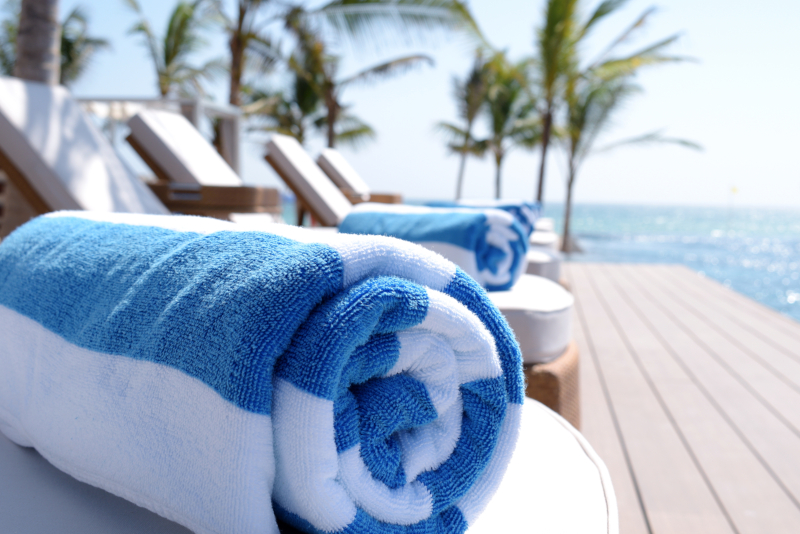 In the pool or on the beach
Pool towels are a necessary complement for resting outdoors. The stains produced by sun creams, the exposure of the color to intense sunlight, the demands during the washing process… It is evident that quality must be taken care of to guarantee a correct return on investment.
After many years of testing and millions of pool towels in use around the world, we are confident that we can offer you a towel in our wide range of colors that suits your needs. But we can also make it to measure or customize one of our basic designs
At the restaurant
For restaurants there is a specific range with a wide variety of colors and designs, but a few maintenance lines that facilitate the washing and circulating processes of clothes in the laundry with the aim of simplifying the management of clothes.
Our commercial team can help you identify those qualities that best suit your establishment, at the same time that you will be able to obtain a customized product and offer your laundry precise instructions on the maintenance of restaurant linen.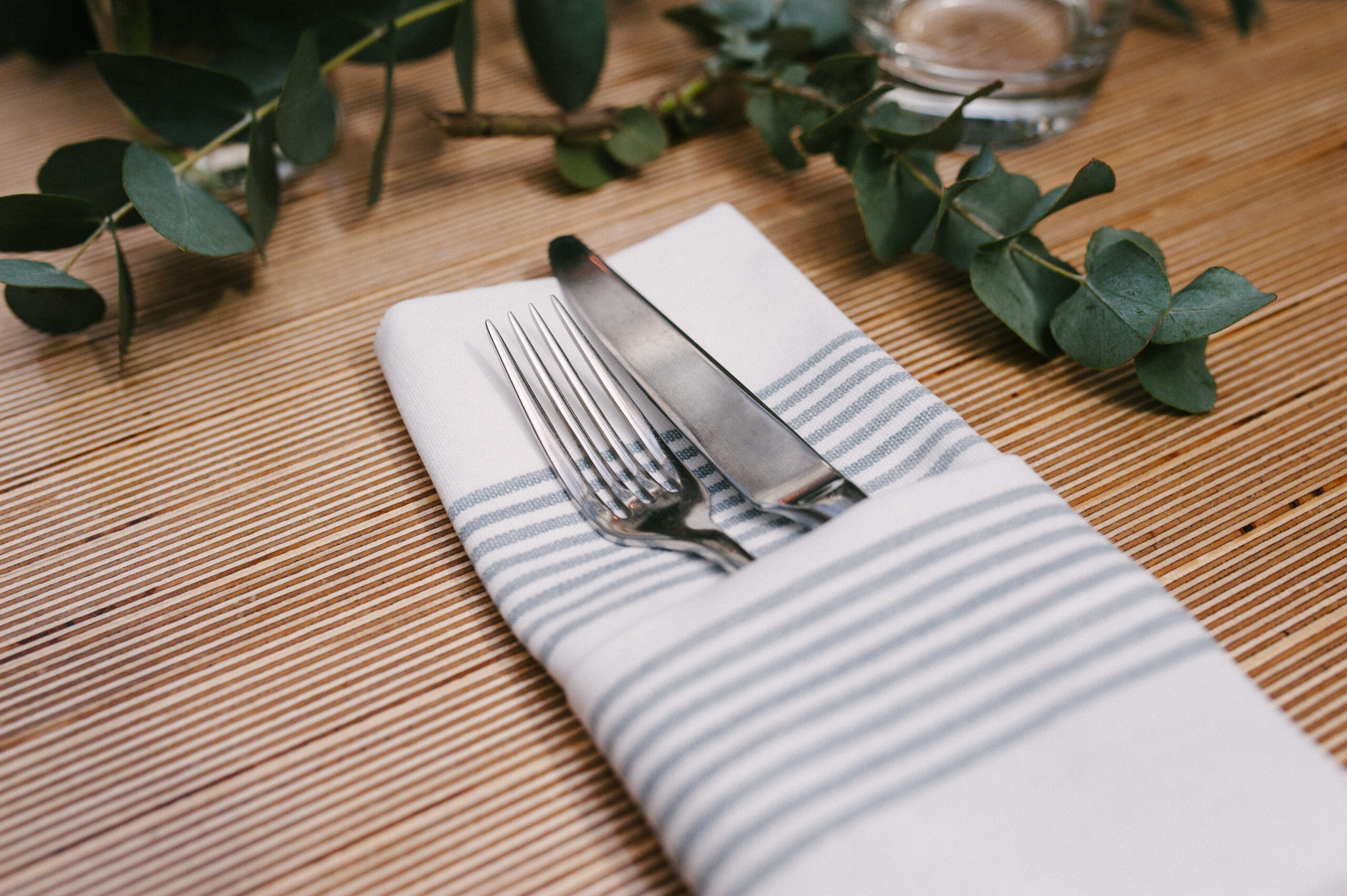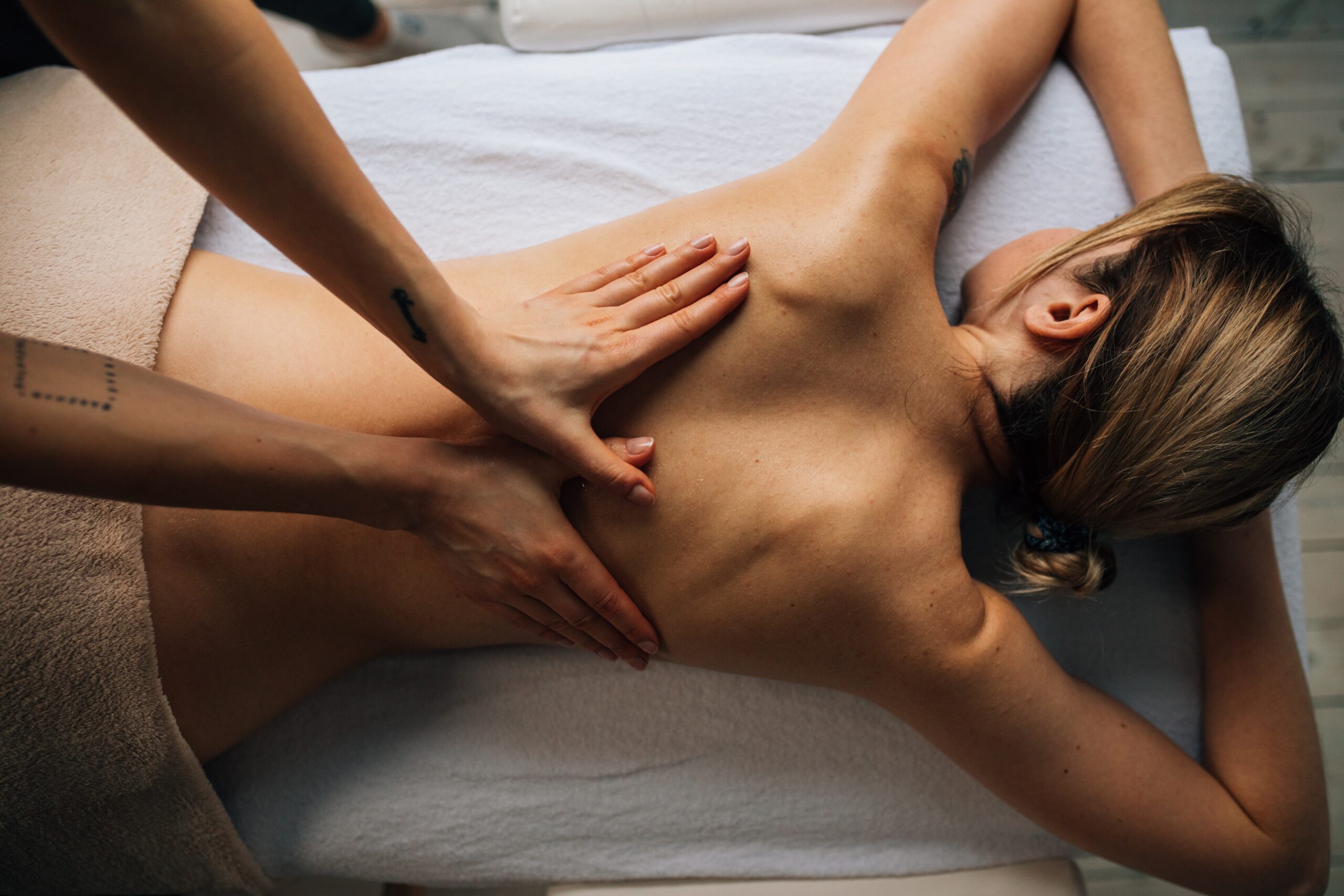 In the SPA
We have a line of products for swimming pools and SPAs, with suitable colors and measurements for use in these spaces.
Towels of different sizes for loungers and stretchers, in Indanthren solid colours. With various formats for use in wellness treatments. As well as custom products.
The decoration
We live in a time in which the client is guided by the visual. In their searches through social networks or online aggregators, they select an establishment based on the photos. Textiles in general and especially decoration textiles "dress" the environments, giving them character and warmth.
Transporting the customer to an elegantly dressed world in which the sensation of quality is superior to their usual circumstances makes them feel that the expense in the establishment is justified.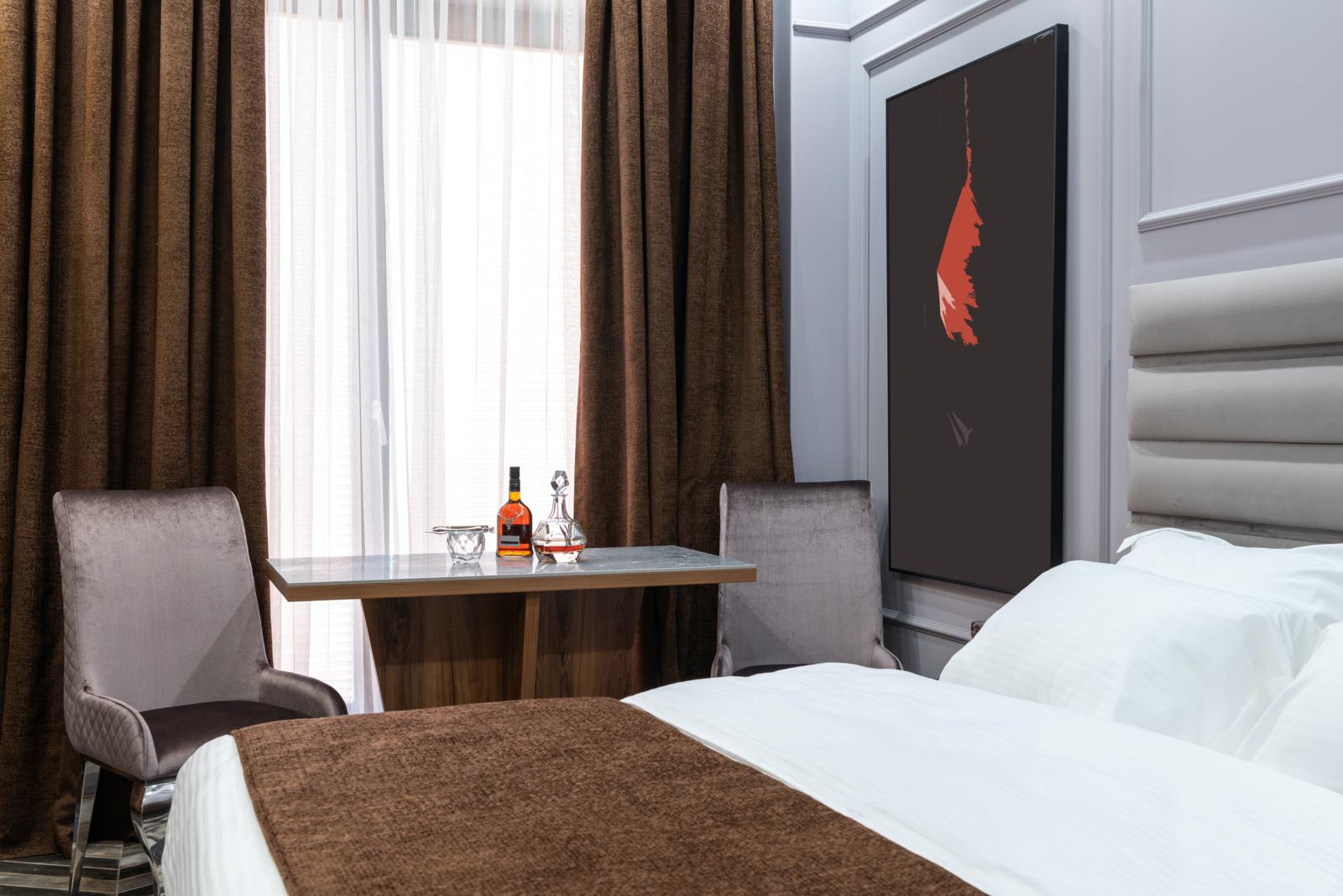 Our team will help and guide you in the fabric selection process. In our large showroom we have collaborations with prestigious national and international textile publishers to dress the entire range of establishments.
The installation teams will be in charge of leaving your establishment perfect down to the smallest detail, complying with the commitments agreed in the contracting process.